Because the another read-a-thon starts tomorrow, I decided I would post my reading list today and explain some suff.
Reading List
1. Schooled by Gordan Korman
2. Crash by Jerry Spinelli

3. A Dog Called Grk by Joshua Doder
I also have a few titles that I might read if I can get to them. They are as follows:
4.
That Summer
by Sarah Dessen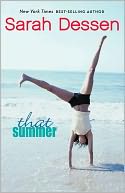 5.
Artemis Fowl
by Eoin Colfer
Now for some explainations. I won't be posting video updates during this challenge because my computer is having issues. But I will be posting updates at the end of every day. The posts will include all the things I am going to be keeping track of. Those things are hours of reading, number of books read, and number of pages read. I probably won't be reviewing any of the books until after the read-a-thon is over.
Just thought I would update ya'll. Happy reading
:D Marriah